Kat Hamilton presents
Happy Holigays!
A queer showcase to celebrate and build queer community in Los Angeles!
SHOW DETAILS
Friday, December 17, 2021
9pm til Midnight
Hotel Cafe, Second Stage
1623 N Cahuenga Blvd, Los Angeles, CA 90028
$10
21+
Vaccination proof required
Tickets
FEATURING
ZEE MACHINE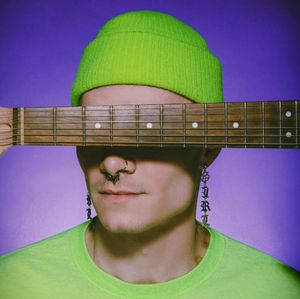 Zee Machine is a Midwestern born, internationally raised, music school educated pop/rock/electronic singer songwriter and multi-instrumentalist. With infectious hooks, soaring vocals, and cutting lyrics, their empowering music and live sets are a celebration of all things queer. With influences ranging from Prince and Jeff Buckley to The 1975 and MUNA, they have brought a brand of arena-ready pop bombast to major venues throughout Los Angeles to crowds of thousands at Pride festivals across the country. Zee Machine's 2018 EP "Brainchemistry" debuted in the top 25 on the iTunes pop charts (the title track of which was named by Billboard magazine on their list of "50 songs you shouldnt have missed this year"), and named by The Advocate on their list of 7 queer artists changing the game.
RYAN CASSATA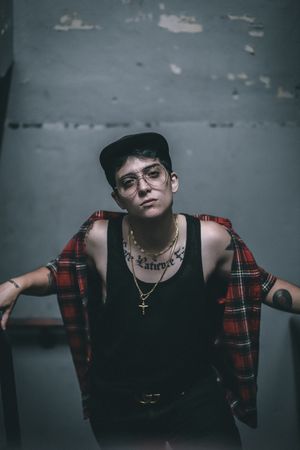 Ryan Cassata is an award winning singer-songwriter, actor, performer, writer, LGBTQ activist & motivational speaker based in Los Angeles. With features in GRAMMY.com, Rolling Stone, Billboard, The New York Times, Buzzfeed, and The NY Daily News, Ryan has made the most of his career, which started when he was just 13. 
As a musician with over 600 performances touring across the US and internationally, including being the first openly trans performer at the Vans Warped Tour, along with performing at Jazz at Lincoln Center, The Oregon Shakespeare Festival's Green Show, the world's biggest pride festivals, and SXSW, Ryan has been praised by The Advocate Magazine- calling him a "Transgender singing sensation." Paper Magazine put him on their "50 LGBTQ Musicians You Should Prioritize" list, and LOGO's New Now Next included Ryan on the "9 Trans Musicians You Need To Get Into" list. Billboard Magazine called Ryan a "true force in the industry", put him on the "11 Transgender & Non-Binary Musicians You Need to Know" list, premiered from his latest album [2020], and premiered his award winning music video [2018] which has been viewed over 1,000,000 times. He has also been heard on Sirius XM Radio, BBC Radio 4 and other radio stations around the world. Ryan Cassata is a 2019 recipient of The ASCAP Foundation "Sunlight of the Spirit" Award for his song "Jupiter." More info at www.ryancassata.com
KAT HAMILTON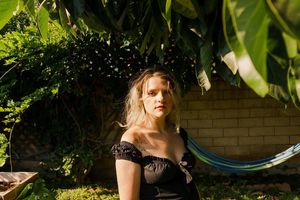 Kat Hamilton is a west-coast, singer, songwriter and performer. Hamilton has had the career trajectory of a chameleon; lending her talents to pop-punk, emo, r&b, hip-hop, pop, and country. In 2017, Hamilton ended her five year run as the front woman of popular east-coast pop punkers, Manic Pixi. The multiple SXSW performer, reemerged with her own vulnerable approach to Indie-Rock. 
Kat Hamilton's debut e.p "The Grey Area" dropped on November 5th, 2018. The intimate blend of country, pop, and emo has become a darling of Spotify playlists and indie bloggers alike. Her standout single "Bees" was featured on Fox's family dramedy, Almost Family (2019). After relocating to Los Angeles, CA, Hamilton has shifted her focus to her upcoming solo album. The songwriters full length album, "Recovery Songs" is slated for release in 2020 
"so honest, it makes us wanna be BFFs with Kat right away. Sweet sounds and journal-worthy lyrics look good on the songstress."- Idobi Radio 
"Hamilton has a pop punk background, and you can hear that influence in the guitars and drums on The Grey Area. That being said, it's impossible to box her into one genre, as she also incorporates poppier melodies and an impressive musical range.."- Substream magazine 
For fans of Mitski, Jenny Lewis and City and Colour
BRITT KUSSEROW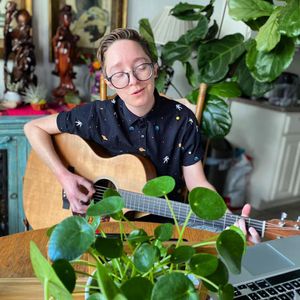 Britt Kusserow is a singer/songwriter who has lived in too many places. She writes music about women, ships, and the universe. She knows very little about any of those things. Her latest EPs, "Concessions" and "Absolutions" feature a bunch of post-same-sex-divorce-songs that are full of weird weather metaphors and ideas about redemption. You can find both on Spotify. 
Vents Magazine says of Kusserow: "With songs that tend to be lyrically focused, with simple, catchy guitar or piano accompaniment, she is a great fit into the folk and acoustic based genres."
HANNAH ROOTH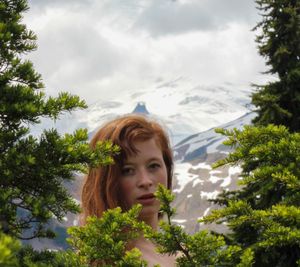 "Sometimes we feel overwhelmed and trapped by our emotions. I use music to express myself in a way that's so raw, my demons have nowhere left to hide. I invite you to use my work to enter the darkest parts of yourself and embrace your power.
If you're a misfit ready to build power & intimacy through emotional honesty, join our community at patreon.com/hannahroothmusic" -Hannah
Hannah Rooth makes dark americana soul & electropop music with equal parts emotional power and lyrical integrity. She organizes LA's Oasis House Show and was featured in the LA Times for anti-racist work.
"[hearing her live] was like being at my own funeral watching my body being lowered into the ground" - Charlie Lubeck / Charlie Moon
"Hannah's honest, amazing voice captivates you right away with its inner power, so clear and vulnerable." - Tonic Grain, Hype Machine 
"Hannah has a voice that is reminiscent of Lady Gaga, the presence of a fearless and charismatic visionary, and the authenticity of a history book." - Skippy