Grief Songs is a music-centered community healing event series. 
We use creative expression, group meditation, and education to explore links between love for ourselves, love in community, and love in [political and economic] systems. 
Each event features several musical artists who each play a single song that expresses their grief.
grief support group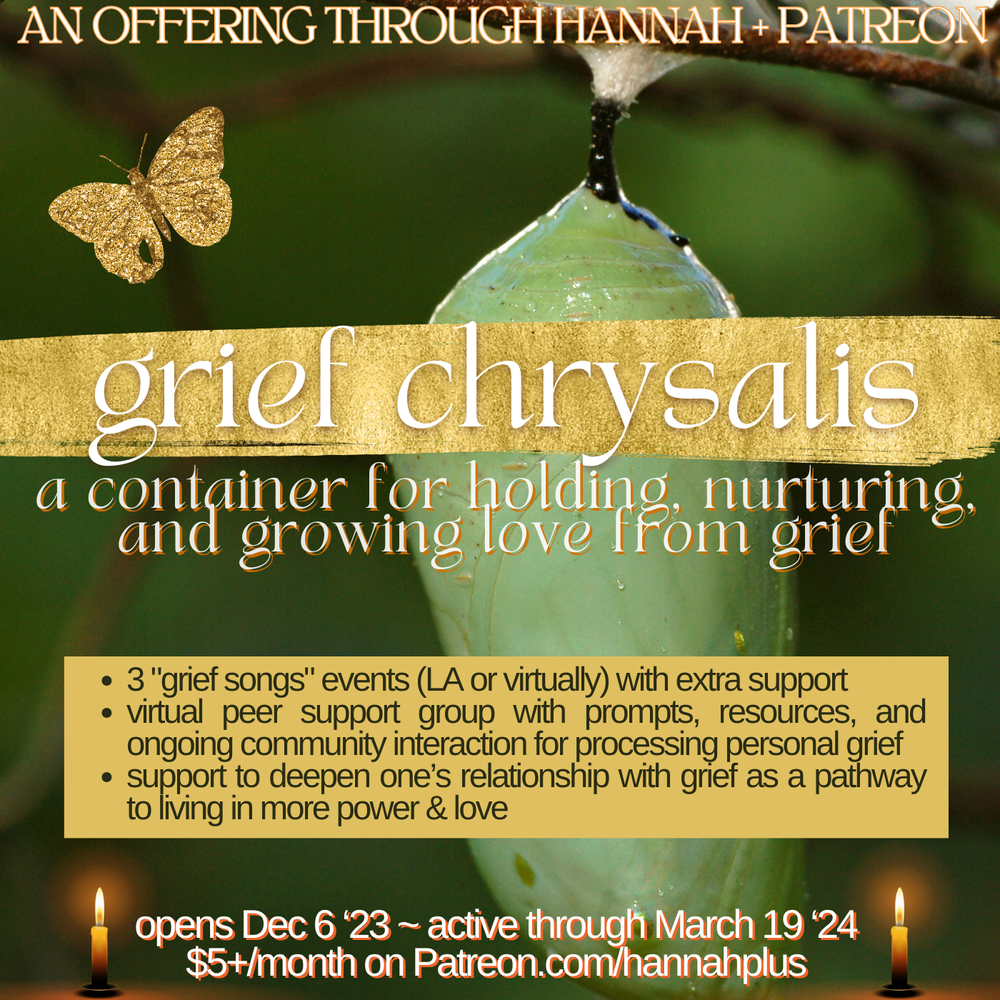 Join "grief chrysalis," the season-long grief support group
To join, sign up on Patreon.com/hannahplus for $5/month or more. Then email Hannah (hannahroothmusic@gmail.com)
For more information, contact hannahroothmusic@gmail.com